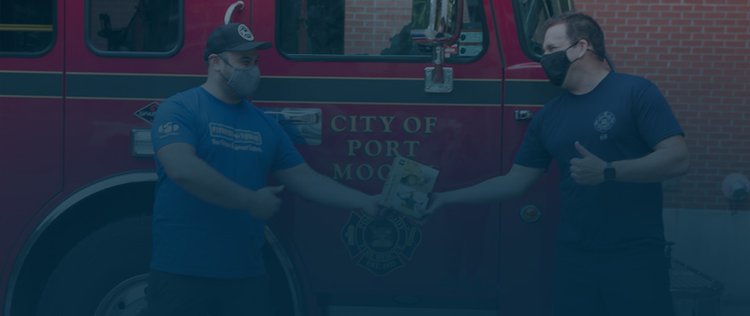 Our Community Fit Fund
Fitness Town's Fit Fund
Investing in the future of our community's fitness.
The owner of Fitness Town, James Newman, created the charitable Fit Fund program to support young athletes and organizations who promote fitness and wellness.
Our 2022 Fit Fund Recipients:
Doug Hepburn Statue Project
Vancouver's weightlifter, Doug Hepburn was known as the world's strongest man in the 1950s. He remains the only Canadian to ever win the World Weightlifting Championships. Fitness Town is very proud to support the BC Sports Hall of Fame dedication statue in downtown Vancouver to honour such an incredible Canadian athlete.
Fitness Town is proud to have supported the following organizations over the years with our Fit Fund Program:
Basketball BC
British Columbia Recreation and Parks Association (BCRPA)
BC Children's Hospital
At Boys and Girls Clubs (BGC)
Greater Vancouver Food Bank
Fort Langley Elementary School
St. Giles Preschool
Trinity Western University
Elsie Roy Elementary School
Terry Fox Secondary School
St. Helen's Elementary School
Grind for Kids
The Salvation Army
The Ride to Conquer Cancer
ELIGIBILITY
If you would like to be considered as a Fit Fund recipient, your request must meet the following criteria:
The donation/sponsorship event must be fitness or health related in some way.
All requests must be submitted a minimum of 30 days prior to start of event.
The funds must be donated to an organization that impact local communities in which we operate.
Ability to acknowledge Fitness Town and the Fit Fund through signage and/or program mention.
Fitness Town generally supports one program per organization per year.
To apply for a Fit Fund donation, you must fill out the Fit Fund Request Form below.
Fitness Town would like to thank you for the opportunity to become involved with your organization. Due to an overwhelming amount of requests, please provide us with an adequate amount of time to review and respond to your request. We must sometimes decline participation in a great program or event due to budget commitments. To submit your request, please fill out the form below.
We wish you much success with your fundraising endeavour!