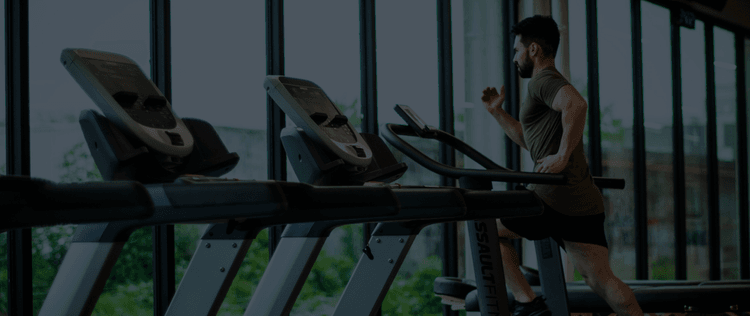 Commercial Fitness Equipment
Fitness Town Commercial has outfitted some of the most notable fitness facilities including the 2010 Olympic Training Facility, the Richmond Oval. From gym design to expert installation, we offer an end-to-end service for high rises and multi-family dwellings, hotels and hospitality, schools and universities, corporate fitness centres, and commercial gyms.
Fitness Town is a distributor of premium branded commercial fitness equipment. We have a dedicated and experienced sales and service team that has been serving the fitness industry in BC, Alberta, Saskatchewan and the United States since 1995. We excel in providing free consulting to ensure that the best equipment is selected for the needs of our customers. Our clients include Municipal Parks, Recreation Departments, Condominium Developments, YM/YWCA's, Private Health and Fitness Clubs, Hotels, Resorts, Universities, Corporate Gyms and more.
Setting us apart from other specialty fitness equipment retailers is Fitness Town's large fitness equipment showrooms allowing for an unparalleled selection of brand name exercise equipment, fitness accessories, exercise apparel, supplements and educational materials on display at all times. We carry several of the most popular name fitness equipment brands including Cybex, Keiser, Bodyguard, Octane Fitness, Hoist Fitness, and Torque Fitness..
Facility Design
Our experts will help with design and layout of your fitness facility. We will work with you and your staff to help create the best and most efficient use of your space based on budget, demographics, physical dimensions, Electrical, lightning etc.
Planning & Designing
We offer both 2D drawings as well as crisp and detailed 3D floor plan services to assist in facility layouts.
Project Management
From our initial consultation though to your finished facility, we work closely with you to guarantee your goals are being met and the facility development is being executed smoothly and timely.
Delivery & Installation
Fitness Town uses an experienced delivery team to ensure your equipment is delivered and installed correctly.
Markets We Serve
We supply and service all commercial markets from including:
Corporate Offices
Condo Developments
Health Clubs and Gyms
Universities & Educational Facilities
Sports Teams
Medical Facilities
Recreation Centres
Hotels & Resorts
Country Clubs
Wellness & Rehabilitation Centres
Retirement & Elderly Living
Government & Municipal Spaces
Police, Fire, and Ambulance Facilities
Client Portfolio
As the largest provider of commercial fitness equipment, Fitness Town has the people, product, infrastructure and knowledge to provide everything you will need.
Facilities we've outfitted over the years:
Richmond Olympic Oval
Vancouver Fire Department
Vancouver Police Department
Bentall Athletic Club
Lululemon Head Office
Aritzia Head Office
Vancouver Whitecaps Training Facility
Vancouver Canucks Training Facility
BC Lions Training Facility
Hollyburn Country Club
The University of British Columbia (UBC)
Club 16 & She's FIT
Back in MOTION
Support & Services
Our consultative approach will provide everything needed for you and your facility. We can help with facility design, layout, equipment, service and training. Whether it's a new start up business or an existing fitness centre we are there to help.