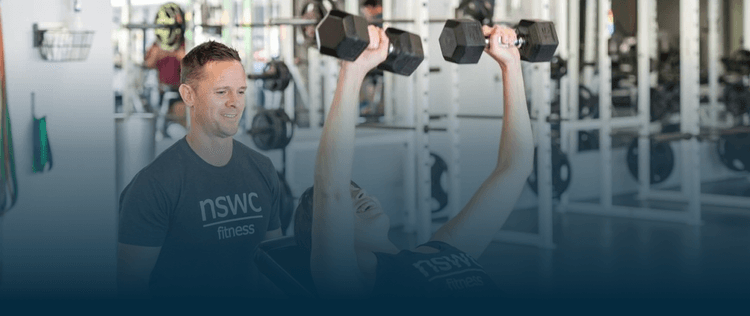 FACILITY MANAGEMENT SERVICES
We know as much about keeping your gym up and running as we do designing and outfitting it.
SUPPORT FOR THE LIFE OF YOUR COMMERCIAL GYM
We offer a full-service commercial gym solution. From detailed quotes to facility design, a one-stop-shop for all your commercial fitness equipment needs, and the ongoing service and facility management you need to maximize your ROI. We're here for your business.
CONSULTING
The majority of the clients we work with aren't fitness equipment experts and many aren't even in the fitness industry. We consult Property Managers, Developers of condos and towers, HR Professionals managing employee wellness programs, and Procurement and Purchasing professionals tasked with outfitting an exercise space.
Fitness Town provides expert planning and operational consulting services to help you establish a new facility, improve an existing one, attract more clients or users, or improve your fitness operation.
Facility Design
Equipment Layout and Procurement
Project Development
Start-up Operations & Procedures
Training & Development
PREVENTATIVE MAINTENANCE
We offer daily, weekly, monthly, quarterly, bi-annual and yearly contracts. A regular maintenance program is the best way to protect the longevity of your equipment, the life of your investment, and the safety of your users. Our professional team will recommend a Preventative Maintenance Program based on a number of different factors such as the size of the facility, type of equipment, age of the equipment, and the frequency and intensity of use.
EQUIPMENT REPAIRS & SERVICE
Fitness Town employs Western Canada's largest and most specialized team of Certified Fitness Equipment Technicians. Our team is trained by the manufacturers of the brands we carry and they regularly update their certifications by attending continuing education courses and lectures. This ensures best-in-class service for your best-in-class equipment.
We stock many parts for our most popular brands to provide prompt service and, in the event that a part is not in stock, we lean into our strong relationships with manufacturers to receive priority service.
We guarantee to respond to any service call within a 48-hour time frame. In every situation, we will 'Make it Right.'
FACILITY MANAGEMENT
Our consulting team can match clients with specialists in our network of alliances and partnerships to assist in the successful management, growth, and profitability of your fitness facility.
COMMERCIAL LEASING OPPORTUNITIES
We offer competitive lease rates and finance options for all qualified customers.
Lease Advantages:
100% Tax Deductible – Lease payments are usually a pre-tax operating expense and therefore are fully deductible.
100% Financing – No large down payment is required to start a lease. Leasing puts the equipment to work for you immediately, at minimal upfront cost. Delivery, installation, freight and sales tax can be included.
Preserves Capital and Credit Lines – Leasing keeps your capital sources available to meet needed short-term requirements. Conserve your cash and credit lines for important long-range plans such as expansion, improvements and growth.
Flexible Terms – 24 to 72-month terms available.
Minimize Risk of Obsolescence – When a new generation of equipment becomes available, you will have the flexibility to upgrade or add on. You are not faced with the burden of owning old or obsolete equipment.
Upgrade Your Equipment – Since the monthly lease payment is a small portion of the total cost of the equipment, leasing enables you to obtain a better product for your business.
Specially Designed Lease Programs – Our leasing experts can tailor payments to match your seasonal cash flow. This allows for lower first-year payments so that you can have state-of-the-art equipment now without first-year cash flow problems.
Flexible End of Lease Options