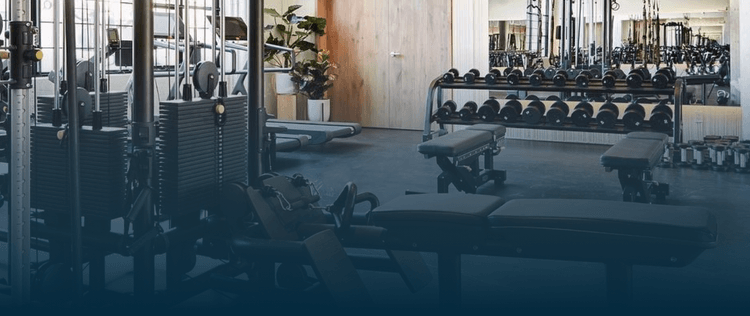 FACILITY DESIGN
Our Consulting & Design Team has over 100 years of combined experience creating state-of-the-art fitness facilities for Condos, Rec Centres, Corporations, Police & Fire, Athletic Clubs, Pro Teams, Universities, Military, and more.
THE PROCESS
PROFESSIONAL EXPERIENCED CONSULTING
The majority of the clients we work with aren't fitness equipment experts and many aren't even in the fitness industry. We consult Property Managers, Developers of condos and towers, HR Professionals managing employee wellness programs, and Procurement and Purchasing professionals tasked with outfitting an exercise space.
Fitness Town Commercial has the equipment, facility design, and facility management expertise to build a commercial gym that will attract your buyers, clients, employees, and members, while meeting the needs of your business.
FACILITY DESIGN
Tell us about the objectives of your facility, and we'll make sure we reach your business goals while maximizing square footage, user experience, and a motivating environment.
Our design team are some of the most experienced in North America. We can offer both 2D and 3D floor plan services to assist in facility layouts.
PROJECT MANAGEMENT
From our initial consultation through to your finished facility, we work closely with you to guarantee your goals are being met and the facility development is being executed smoothly and timely.
LOGISTICS SUPPORT & WAREHOUSING
If you're building a new space, development delays are almost guaranteed. We order equipment with plenty of lead time and sometimes your equipment is ready before your facility is. We offer warehouse storage in our climate-controlled fitness equipment warehouse for a specified period of time on orders paid in full.
We also offer leasing options to support the logistics of cash flow during the development and management of your facility.
DELIVERY & INSTALLATION
Commercial Fitness Equipment – especially cardio and large strength equipment – must be installed by an experienced Fitness Equipment installer to protect the life of the equipment and the safety of your users. Our experienced delivery team is the best in the business, ensuring your equipment is delivered and installed correctly and safely. We remove all packaging and recycle and dispose of it responsibly.
ONGOING SERVICE
Fitness Town offers in-house service, Preventative Maintenance programs, and repairs. Our technicians are factory trained and are authorized to service all the lines of equipment we represent. Visit Service & Facility Management for more information.