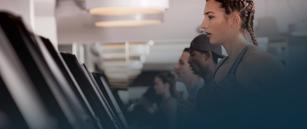 CARDIO
Bikes, Treadmills, Ellipticals, Steppers, Rowers






BRAND SPOTLIGHT
We are proud to be the #1 dealer for many of our top Commercial Brands and we pass the benefits on to you.
Precor Incorporated, a unit of Peloton headquartered in Greater Seattle, WA, has been a pioneer in delivering fitness experiences for commercial customers and exercisers for more than 40 years. Since 2015, Fitness Town has worked with Precor products to build state-of-the-art commercial fitness facilities and to provide commercial-grade products for home environments. Fitness Town and Precor share a commitment to shift the focus in our industry from product sales to creating more personalized solutions to fitness.
For over 40 years, Keiser has been changing the way people of diverse ages and abilities exercise while helping to improve their performance and quality of life. Since its inception in 1977, Keiser has always been at the cutting edge of the fitness industry and remains there today with a full range of fitness products for the young and the young-at-heart. We are proud to partner with Keiser because of their close alignment with our mission of keeping everyone moving at every age and at any stage.
---
Founded in 1983, StairMaster has become a fundamental component in commercial gym settings. Fitness Town chooses StairMaster for our state-of-the-art commercial gyms that attract because of their quality product and global brand recognition. The StairMaster was born our of the desire to replicate the taxing climb of multiple stories, while removing the joint-straining need to walk downstairs again, making fitness more accessible.
---
Fitness Town is proud to carry Assault products because of our closely aligned values around: creating opportunities to improve life through fitness, helping people move more no matter their age or stage of fitness, our dedication to strengthen, support, educate, and inspire everyone from athletes to beginners, finding you the right equipment for your workout setting to create a personalized environment for fitness
Whether designing fitness equipment or encouraging educational development, Assault's promise is to uphold and elevate the standards of life for individuals and communities across the globe.
---
Schwinn was founded in 1895 and has over 125 years of adventures, innovations and history behind their products. In all that time, quality has always been their "North Star". In everything they make, say, and do, they are authentic, welcoming, honest, and bold. Fitness Town admires Schwinn's belief that all riders are welcome, and their dedication to giving everyone the freedom to ride. Their belief that cycling is for anyone that owns a bike aligns with Fitness Town's dedication to helping all people move more, no matter your age or stage. Just as they have evolved from classic cycling to fitness equipment, Schwinn has been quick to respond by offering a full lineup of cardio solutions, and we are proud to carry Schwinn products.
Fitness Town chose Water Rower because of their dedication to manufacturing fitness equipment that is both stylish and built to last while maintaining its commitment to environmental sustainability. Water Rowing machines are made using only the finest sustainable hardwood from replenishable sources. They are functional fitness furniture, designed to be displayed proudly in your home and not hidden away. They can be stored in an upright position no wider than a dining room chair, making them the perfect piece of equipment for a compact living environment.
---